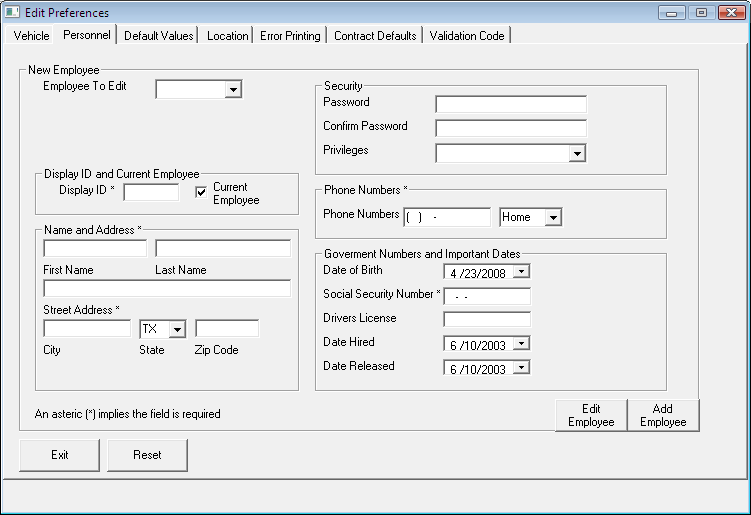 Adding a New Employee

Enter the employees Social Security Number first. Next adjust the appropriate date of birth. Followed by entering the employees First and Last name, address information, phone numbers Drivers License Number. Enter the employees desired ID this will be used to log in also it will be selectable in the Deal Types. Change Date Hired to today's date.

After all of the above is done press down Add Employee. A success box will appear. The new employee is now in the Database.

Editing a Existing Employee

To the right of the text: "Employee to Edit" is a Combo Box. Press the arrow and choose the employee that needs editing. Once a employee is chosen the fields should display the existing data on that employee. Simply change the information in the box or boxes that are incorrect. When the corrections have been made, press the Edit Employee Button. A confirm Edit box will appear. Check over the changes making sure everything is correct then select OK. A success box should appear. The Employee is now edited.